January 13, 2022
5616 54a Ave.
Rocky Mountain House,
Alberta, T4T 1H6
Nixon, Jason, Honourable
Minister of Environment and Parks, House Leader,
323 Legislature Building
10800 - 97 Avenue
Edmonton, AB
T5K 2B6
Subject: Source Water Extraction in Alberta
Dear sir:
Got a phone call about a water extraction system set up on Prairie Creek to pump water to tanks located 1.5 kilometers east for a frac job.
So, on Wednesday, January 12, my wife Sandy and I took a road trip to see what was going on.
The extraction was located SW of Rocky Mountain House, so we took Township Road 380 towards Prairie Creek where we saw site #1.
Site #1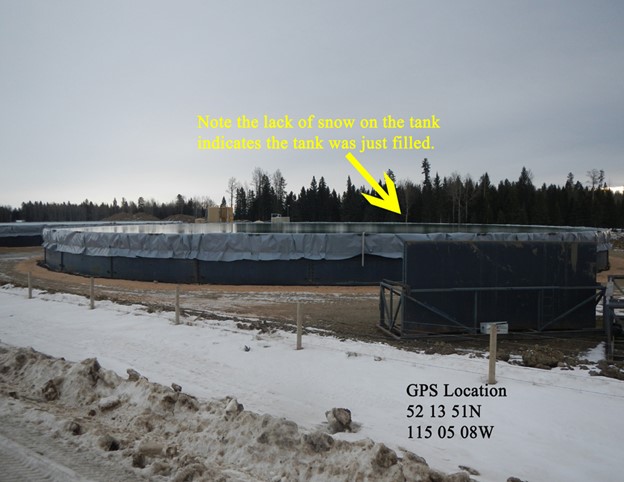 Several Things occurred to me:
1] The tanks were just filled as no snow appeared on the surface.
2] Why fill the tank and allow the water to freeze.
3] Where was the source water for these tanks secured?
Travelling west along Township Road 380, on the north side of the road at the Priaire Creek bridge was saw was can only be assumed
as the location of the pumps and heaters for the transfer of water to the tanks located 1.5 kilometer east.
A witness to the pumping system said the discharge line travelled under the bridge and then along the east ditch to the tanks previously shown.

Site #2
Travelling further along Township Road 380, we encountered another Frac site where the frac was occurring.

In this case, a source water hose was in active use filling the tanks in the next picture.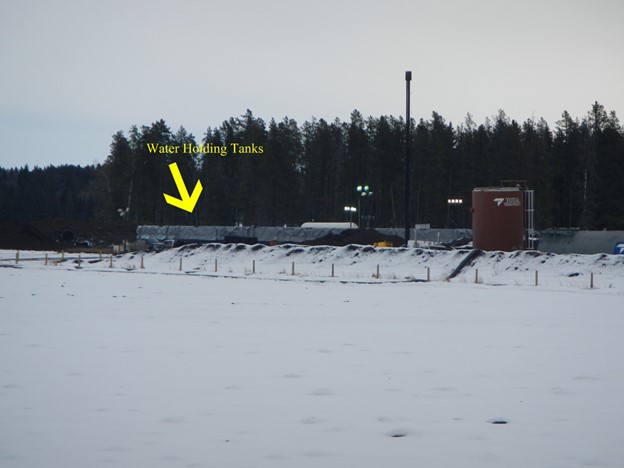 So now the trek began. We followed the hose north to Secondary Road 752, westward to Range Road 91 and NW for the

next approximately 30 kilometers to the Ram River While following the hose, we saw about 7 booster pumps and two heaters.

The next three pictures show the pumping systems and heaters.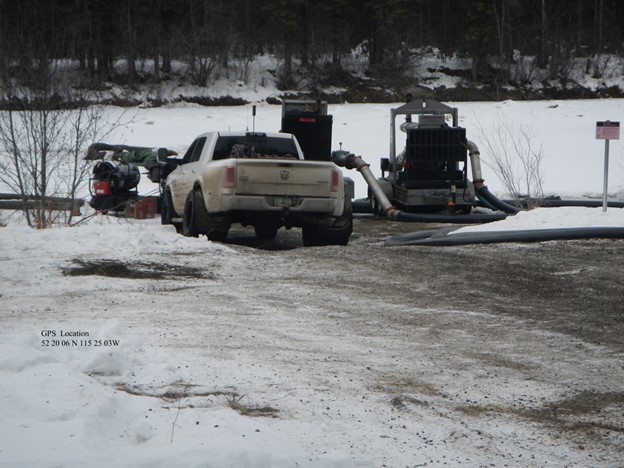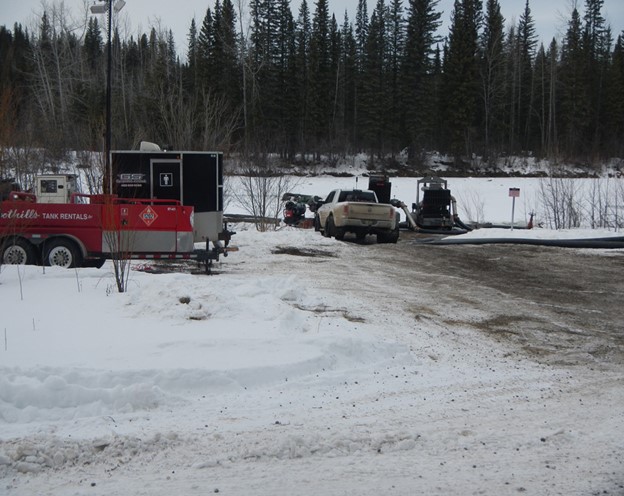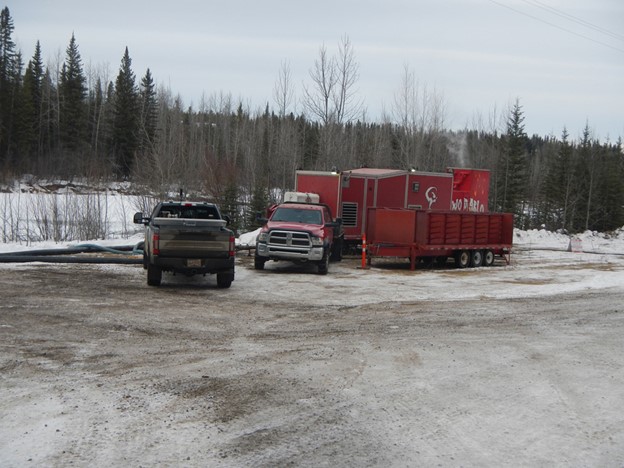 In Summary there is a number of questions:

1] Why was Prairie Creek the source water during the lowest flow of the year?

2] Why was this location on Prairie Creek selected as it is located 2 kilometers upstream of the major spawning location on the stream?

3] As Prairie Creek is closed to angling during this period to protect spawning fish, why was water extraction allowed?

4] As the company at site #2 pumped water near 40 kilometers to their frac, wouldn't it been possible to add another 2 kilometers of transfer hose to fill the tanks @ site #1?

I have the contact information for the person who witnessed the pumping activities and have his permission to share only if you call me for access.

Regards,

Don Andersen

Director, Central Alberta Chapter of Trout Unlimited